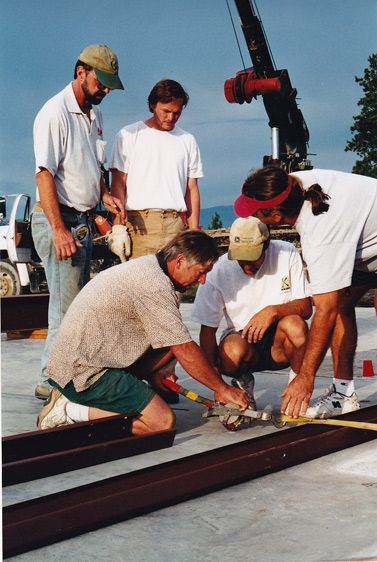 Upcoming Shows and Events
and Studio News
Spring 2023
We installed "Two Rivers and the Heart of the Ocean" last fall in Brookings Oregon at chetco Point Park. It Is a stunning site for large scale sculpture, a rock island surrounded by ocean where the Chetco River flows in from the Harbor with a walking trail circling 360 degrees! A paragraph from the bronze plaque that will be installed this spring reads:" Beyond this township, this sculpture is dedicated to the great oceans, seas, and rivers of the world and the boundless myriad of life forms they support.... Long may they live.... long may we live.."
This summer in early August at the Bigfork Art and Cultural Center I will be involved in a show with the incredible ceramic works of David Shanner. All though he is no longer with us his work, and his kind and gentle spirit live on.
Also coming up I am working on a new web page promoting hot glass weekend work shops, and including possibilities for events , celebrations & art related tours etc. here at Stepping Stone. We are currently sharing this beautiful property for over night guest house and Tipi accommodations Please see VRBO Guest House at Stepping Stone & Tipi's at Stepping Stone for Bookings.
Lee Proctor
Photographic Credit
Fire and Fusion Studio glass blowing series © Lauren Grabelle / laurengrabelle.com
Home page image Lee forging under power hammer
Glass Art images in sand and floor lamps Nicole Holdener