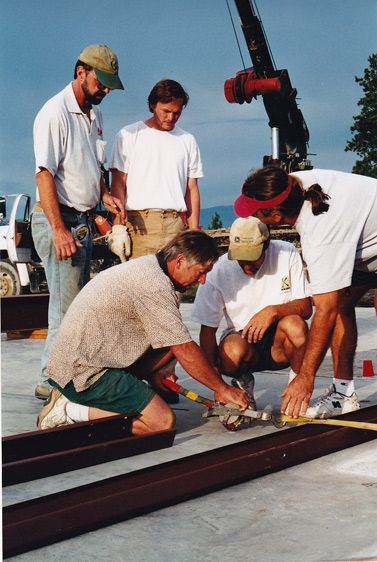 Upcoming Shows and Events
and Studo News
SPRING 2020
Since November we have been working on the "Ocean Railings" project headed down soon for Indiatlantic Florida. Making sea creatures, while it is 14* degrees out with very little sun, mostly heavy grey has been an interesting and fun endeavor!
Starting in March we are embarking on another entry gate project complete with monolithic stone columns and cast glass elements.
Also coming up I am working on a new web page promoting hot glass weekend work shops, and including possibilities for events , celebrations & art related tours etc. here at Stepping Stone. We are currently sharing this beautiful property for over night guest house and Tipi accommodations Please see VRBO Guest House at Stepping Stone & Tipi's at Stepping Stone for Bookings.
Looking Forward to spring time on THE GREAT DIVIDE!!
Lee Proctor
Photographic Credit
Fire and Fusion Studio glass blowing series © Lauren Grabelle / laurengrabelle.com
Home page image Lee forging under power hammer
Glass Art images in sand and floor lamps Nicole Holdener